Travelling Books Book Fair
Travelling Books Book Fair
26 February 2019 (by j.rosano)
Tues 26th, Weds 27th & Thurs 28th February 3.15pm to 4pm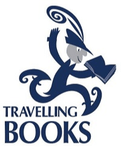 The Travelling Books Book Fair is in school from 3.15pm to 4pm on Tuesday 26th, Wednesday, 27th and Thursday 28th February 2019 this week in the school hall. Everyone is welcome to pop in to browse the book cases; whole school including Nursery! If you can spare half an hour to help please come along at 3.10pm and we can organise for your child/ren to be brought down to meet you in the hall.
The World Book vouchers are being sent home today and they can be used at the Book Fair. Cash, cheque or card payments are accepted. If you can't make the Book Fair in school, you can order from the leaflet sent home before the holidays.
Commission from the Book Fair is paid in free books for school. We hope to see you there!