Read All About It!
Remembrance
Look at the beautiful Angel created by Art Club to commemorate Armistice Day. Children have then added their own thoughts and words to the poppy leaves as you can see in the slideshow below - very poignant. Mrs Kershaw will attend the Eldwick Church service on Remembrance Sunday and lay our wreath at the Cenotaph in Eldwick.
Certificates Galore!
added 20th October 2017
Thank you to everyone who supported our Summer Reading Challenge. We were delighted to hand out over 116 Gold Certificates and 295 Silver Certificates to the children. Well done! Mrs Kershaw reminded everyone that just 20 minutes of reading everyday will make such a big difference to the children's learning. Thank you for all your support with reading at home.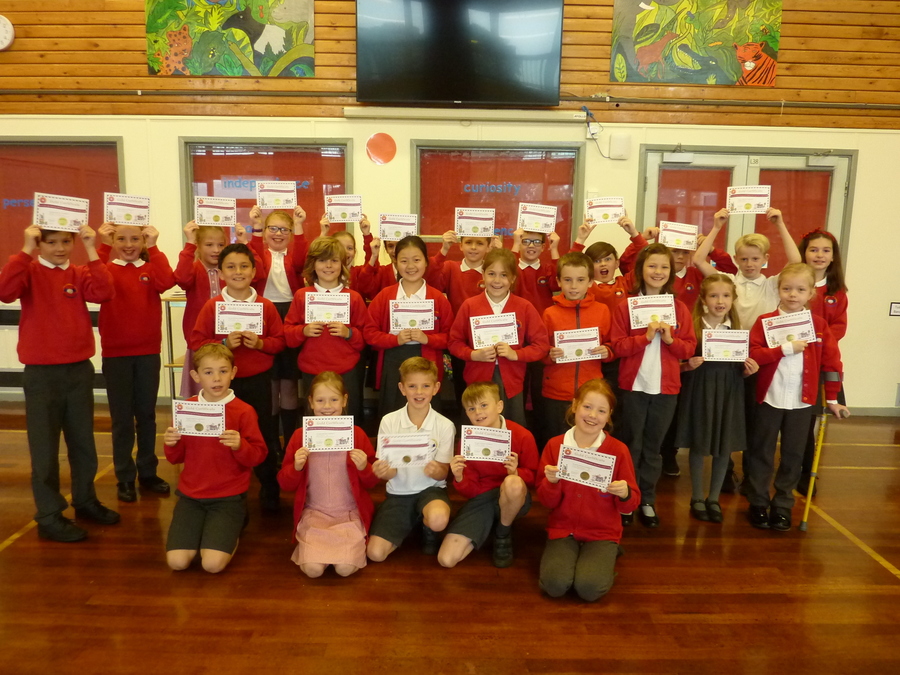 Glorious Harvest Festival
added 20th October 2017
Thank you to everyone who donated items for our Harvest Festival on Wednesday 18th October. We had a fabulous collection of tinned and packet goods which the Bingley Foodbank were very grateful for.
Thank you to everyone who also sellotaped a £1 coin to their tin/packet. We raised £340 to send to the British Red Cross to help those affected by the recent hurricanes.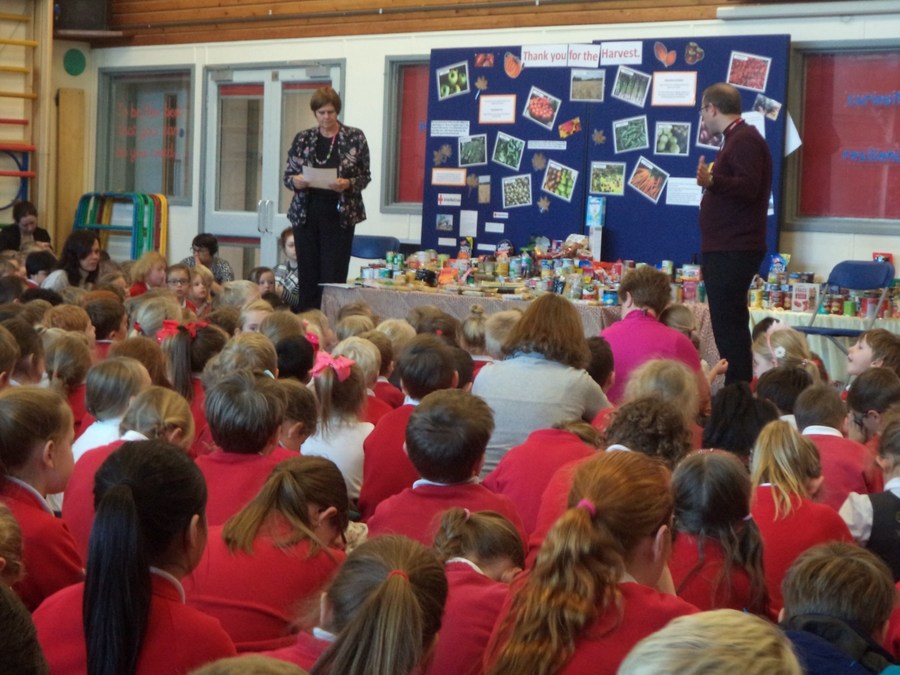 Budding Artist Scarlett!
added 20th October 2017
Well done Scarlett Whitehead in Year 5 who won First Prize at the Eldwick Art Show. She painted a fabulous picture as you can see here!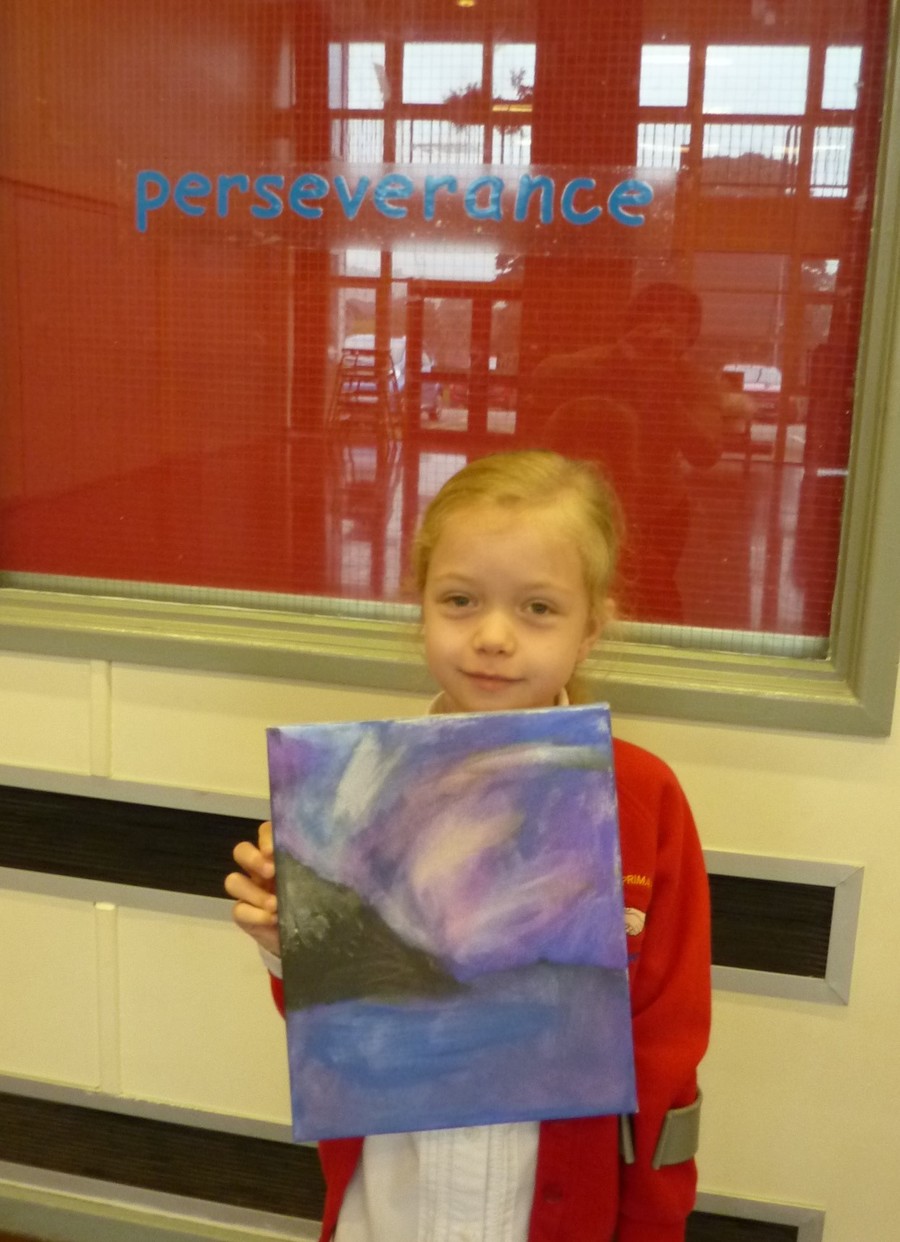 Books, Books & More Books!
added 20th October 2017
We had a busy Travelling Books Book Fair in school this week. From the sales of the books, we raised £440 to spend on books!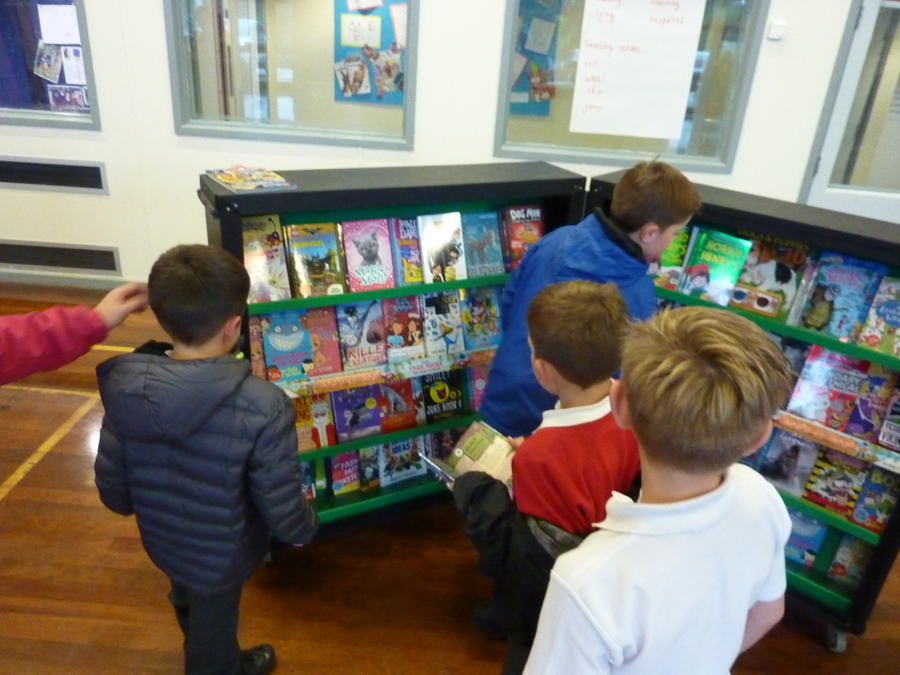 Macmillan Coffee Morning
added 20th October 2017
Thank you to everyone who came along to our Macmillan Coffee Morning. We raise over £140 for this fabulous cause. Thank you to everyone who donated cakes and goodies for the morning. They really did go down a treat!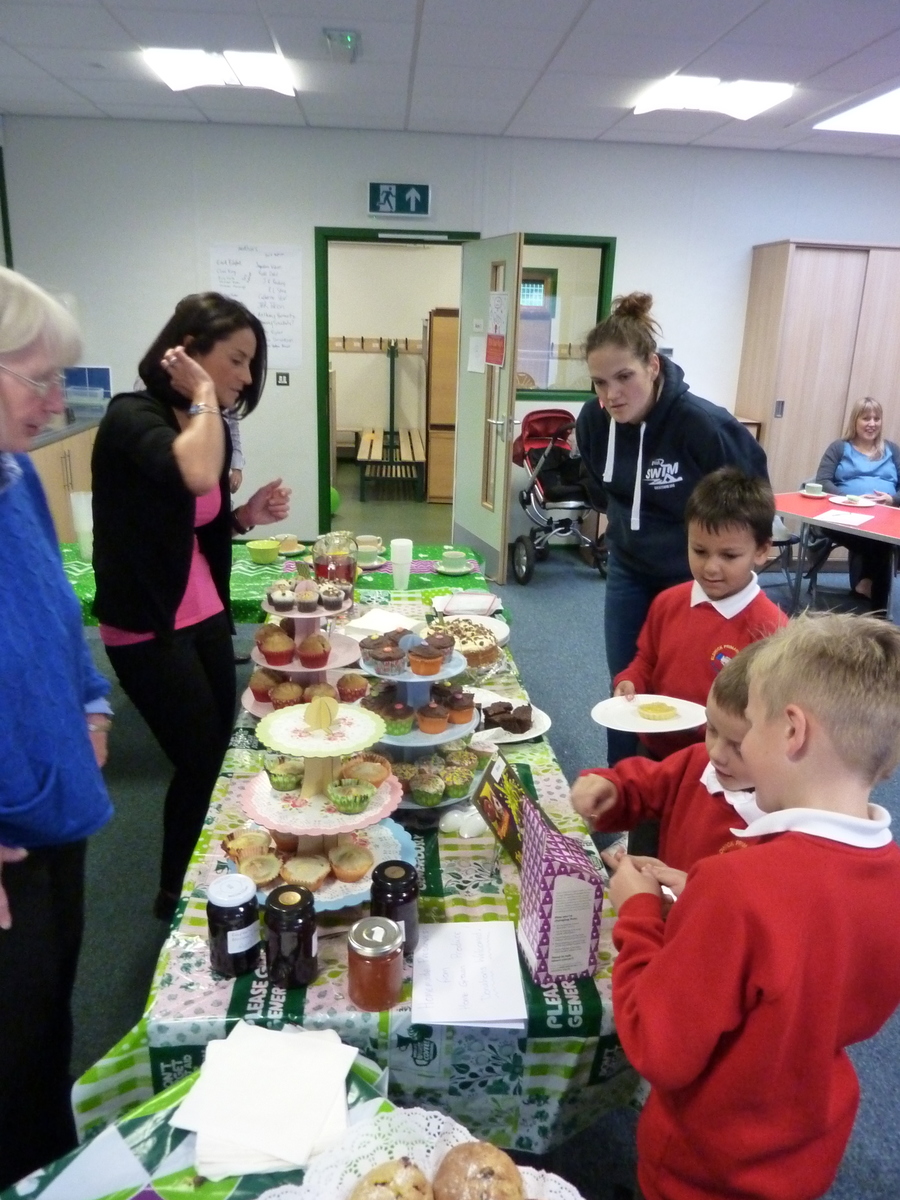 Did you see our fabulous Scarecrows?
added 29th September 2017
Our new pupils joined us for the weekend of the Trinity & All Saints & St Wilfrid's Scarecrow Trail. The children in The Key worked really hard to create such wonderful scarecrows, dressed ready to come to Eldwick Primary!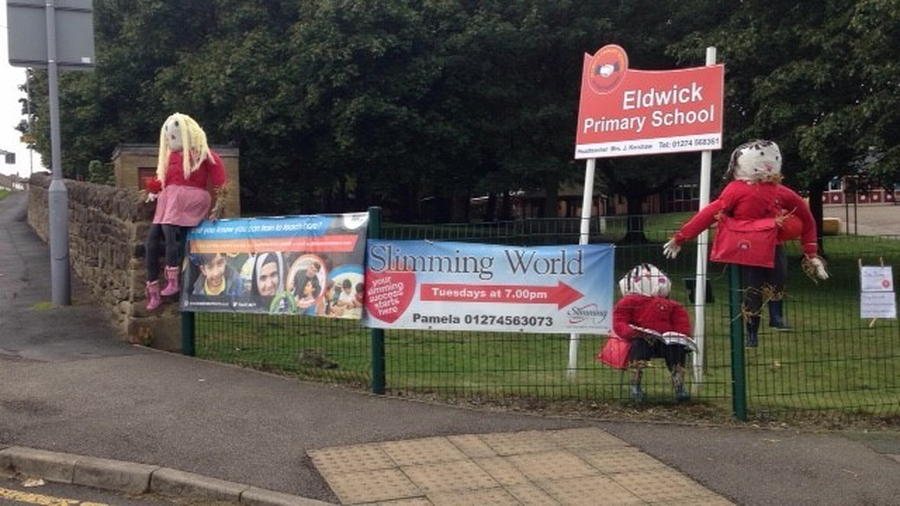 Well done Holly!
added 15th September 2017
We are delighted that Holly McDermott in Year 6 has been accepted to train with Bradford City Football Academy. She was talent spotted while attending a TAGS (Talent & Gifted in Sport) camp last summer. Well done Holly!
JET2 Eldwick & Gilstead Gala Raffle Winners
added 21st July 2017
ESA had a stall at the Eldwick & Gilstead Gala and raffled two JET2 flights to any European destination. The winner was Mrs Mallison who was delighted as she is soon to celebrate their Golden Wedding Anniversary! They are pictured here with Mrs Hepworth, the new ESA Chairperson.