ESA Secret Santa Shop
ESA Secret Santa Shop
10 December 2019 (by j.rosano)
Thursday, 19th September 2019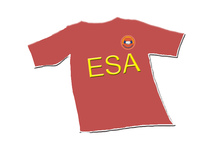 Thursday, 19th December 2019 - Whole School including Nursery
Please see the ESA Secret Santa Shop letter attached.
This is a lovely opportunity for your child to buy a gift/s for up to two important adults in their life. Gifts are £3.00 each. The teaching staff will bring your child to the hall during the morning so they can choose their gift/s.
Please read the letter and follow the instructions carefully as we want to avoid any upset or confusion on the day for your child.
Your child will need to bring a carrier bag to school on 19th December.
You can send Secret Santa Shop money in with your child from Wednesday 11th December should you wish your child to take part,
Thank you
Your ESA Team