ESA have Funded:
ESA have Funded:
13 March 2019 (by j.rosano)
Picnic tables, books and more!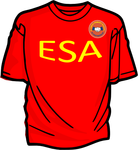 Take a look at our ESA pages to see how your amazing support has helped school. Picnic tables, £10 per class for World Maths Day, £100 class donation, full sets of Must Read books per year gropup and 16 IPads! Click the link below!
This has only been possible because of your fabulous support.
We have a calendar of events to keep fundraising for school and as always we need your help at the events. As you can see the ESA provides the added extras to school and every event helps towards this aim. But the events cannot happen without help.
Thank you for your continued support.
Your ESA Team