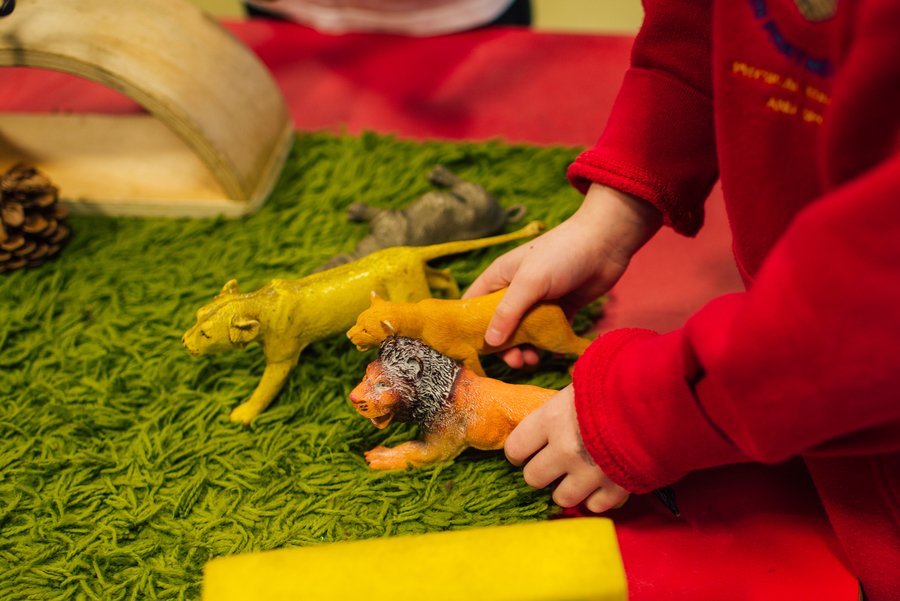 Ducklings Parent & Toddler Group.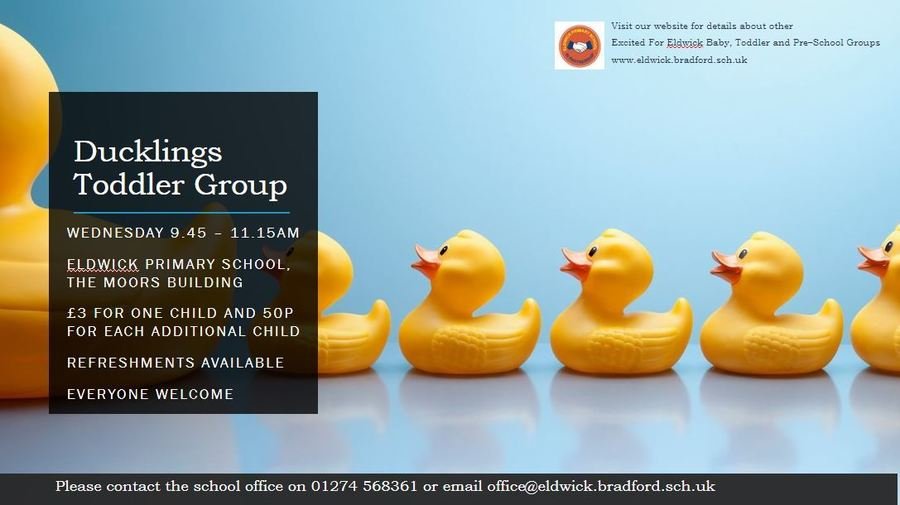 Please note the Ducklings Parent & Toddler Group will be open every Wednesday 9.45 - 11.15am
during term time for children aged 0 to 5 and their carers.
We are a fun group that encourage play and learning through a range of natural, sensory and creative play.
Outline of the Session
9.45 - 10.45am Free play including creative activities.
Refreshments available for the grown ups.
10.45 - 11.00am Snack and tidy up time.
11.00 - 11.15am Interactive story time, singing and circle games.
Everybody Welcome
The cost is £3.00 per session for the first child and 50p for each additional child.
For more information please contact the school office: - office@eldwick.bradford.sch.uk
Please download the welcome pack for further details.