Eldwick School Association - ESA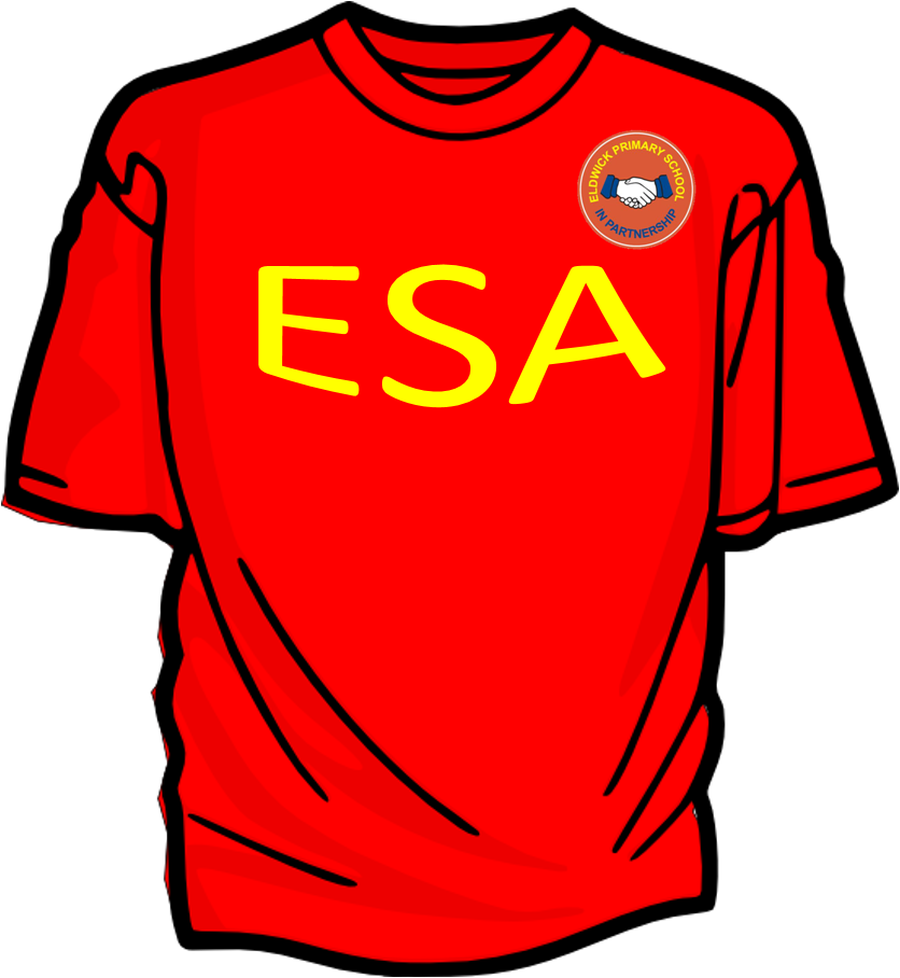 We have a successful parents' association called Eldwick School Association (ESA), which organises a wide range of fund-raising events, to provide extra support for the school. The ESA have provided financial help for school ipads, theatre trips, playground equipment, classroom resources and more.
Families of children in school are automatically members of the ESA and we ask you to pledge two hours of your time to help the ESA over the school year. There are many practical ways you can offer your support, so please get involved. It's also a great way to meet other parents and carers and there are lots of social opportunities for all the family.
The ESA is a registered Charity; No 1164071.
You can contact us by email: eldwickesa@gmail.com
Trustees and Committee Members
The trustees for the charity are:
Adele Hepworth, parent and ESA Chair
Erica Baker, parent
Sarah Driver, parent and ESA Treasurer
Elaine Foster-Morgan, parent
Melissa King is our ESA Secretary.
Events and Activities
Throughout a typical school year, we organise many events and activities for both the families and the children. Some of our highlights are:
Children's School Discos
Summer and Christmas Fairs
Cakes for the Weekend bake sales
Quiz Nights
and more
Does your employer match funds raised for charities? Can you help out on a stall and the amount raised be matched? Are you allowed time from work to help charities e.g. taking time off to help set up events. Are you able to donate raffle prizes for our events?
How You Can Help
When your child starts at Eldwick Primary School, parents and carers automatically become members of the ESA. You can support your team by helping out at an event, attending ESA meetings or fundraising for the ESA.
Easy Fundraising and Just Giving
Easy Fundraising is a fundraising portal which you can access on your computer, tablet or smartphone when buying products or services online. There are a huge number of popular retailers including Argos, Booking.com, John Lewis, Next, Tesco, Sports Direct and more who donate a percentage of the total amount you spend with them, to the ESA.
Click here to sign up to Easyfundraising.
Similarly if you wish to raise funds for the ESA, we are on Just Giving; an online fundraising site that allows donations to be easily made. It's amazing how much can be raised through these simple methods!
Click here to visit our Just Giving page
Communications
We keep in touch with you with regular Parentmails and newsletter items. Look out for event posters in the class windows and the two ESA noticeboards in the playgrounds. Look out for our very own red T-shirt logo.
You can contact us via our emails: eldwickesa@gmail.com
Minutes of Meetings
The minutes of recent ESA meetings can be accessed by clicking the links:
ESA is a registered charity. Charity Number: 1164071